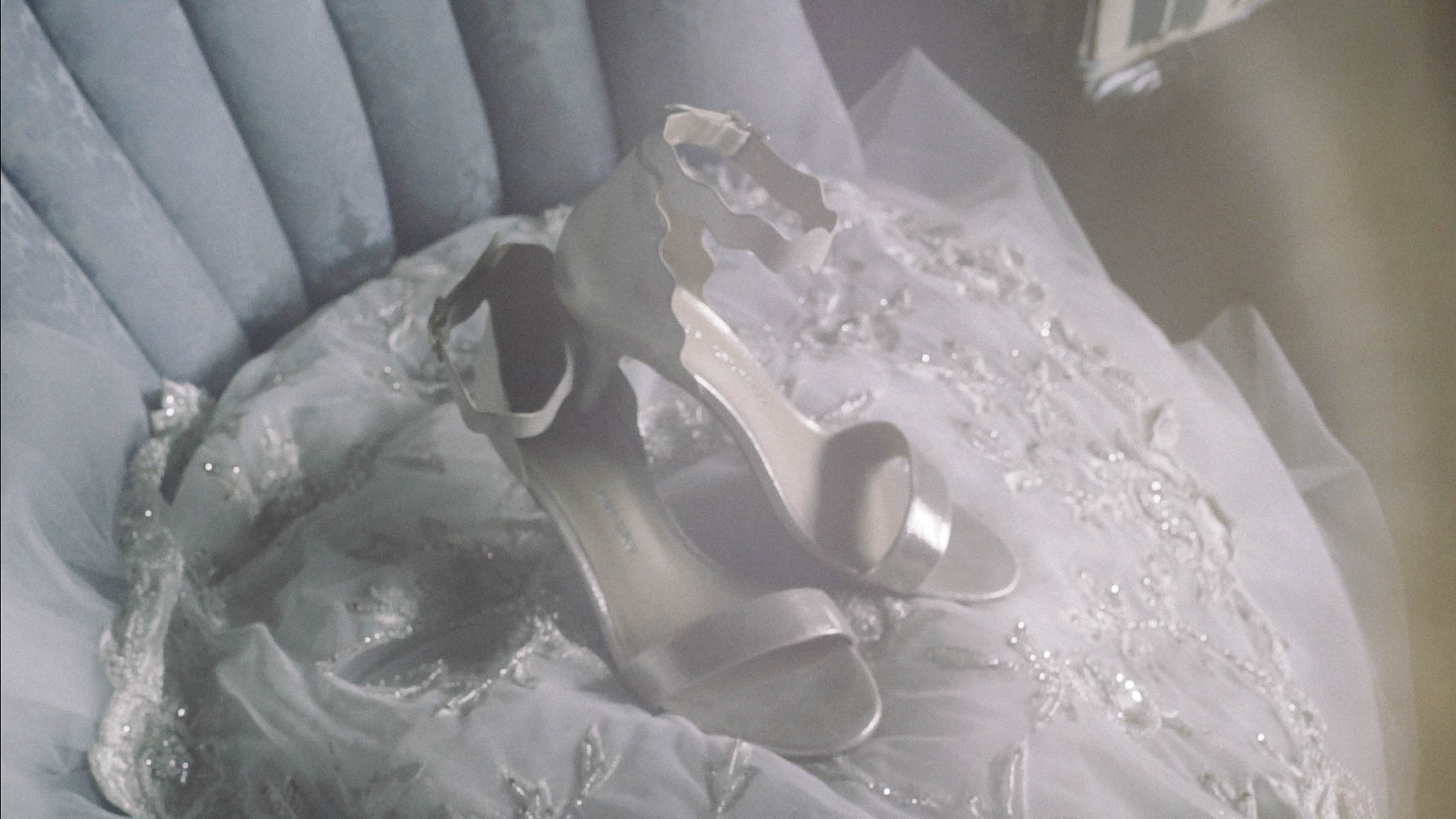 What makes your work different from other videographers? 
If you haven't already noticed, I am a female! That in itself makes me very different than most videographers. Most women tend to gear towards feelings, beauty, emotions and romance. As a female wedding videographer, I'm looking for just that — a good love story! My ultimate goal for your wedding day is this: to capture the love, romance and feelings that occur between you both on your wedding day. Also, I was a bride once too and I know what moments really matter, so I'm going to do everything I can to hold on to those for you!
I have a fine art background. I want to record your wedding day as if I were doing a painting, not just another flashy highlight video! Some of the most beautiful art is simply a depiction of life happening naturally. Bringing together moments, stories, and stringing them together like on a canvas. To document the beginning of your new life and family with every emotion you face, is truly an inspiring day for me as an artist to capture.
Where are you located and do you travel? I'm from Fredericksburg, VA. YES, I travel anywhere! Our clients are located anywhere between Maryland, DC, NoVA, Richmond, Charlottesville and Virginia Beach. I'm ready to pack my bags and come to wherever you choose, so lets start planning the trip!
What is your equipment like? Less is best! Is our motto when it comes to equipment. Every piece of equipment we buy, we ask ourselves: will this bring unnecessary attention, or interfere in any way with the guests, the family, the photographer or the bride and groom's experience of the wedding day? Since my goal for the day is to capture natural life happening, the last thing I want is for you to be camera struck! Fortunately in this day in age, electronics keep getting smaller and quieter — while retaining high quality! With that motto in mind, we thoughtfully bring non-intrusive DSLR video cameras with microphones, steadicams, tripods, monopods, and sliders. We do NOT use bright lights because we choose cameras and lenses especially designed for very low lighting conditions.
Could you tell me about your packages and prices? Our packages range from $1595 – $3850. With the variety of al la carte options we offer, we want to make it possible for you to have a videographer that meets your budget! Every couple is different, so shoot us a message and we can start configuring a package and price that fits your needs.
---
Have questions not answered on this page? Contact Rachael directly — rachaelgcurry@gmail.com